If you like reading books on a screen (paper – who needs paper?) and don't want to carry tons of real books, then go ahead and download the book for your eReader or read it right here:
ePaper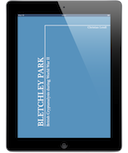 iBook
The .ibooks version is designed for the iBook app of the Apple iPad. It is optimised for reading in portrait and landscape mode.
.mobi and ePUB
These versions are optimized for your Kindle device and other eReaders.

PDF
For your eReader and for printing-at-home.